Darby Photos
Sport Products
Sports Product Photo Packages
Our Sports product Photo packages are sure to have something for everyone, we offer Memory Mates (Individual and Group with Frame), 8×10 Individual Photos,  5×7 Individual Photos, 3×5 Individual Photos & 7×5 Team Photos. All of our products are printed in-house on Kodak Professional  photo paper.
NOTE: Not available to all leagues, only leagues that players received an access code flyer on photo day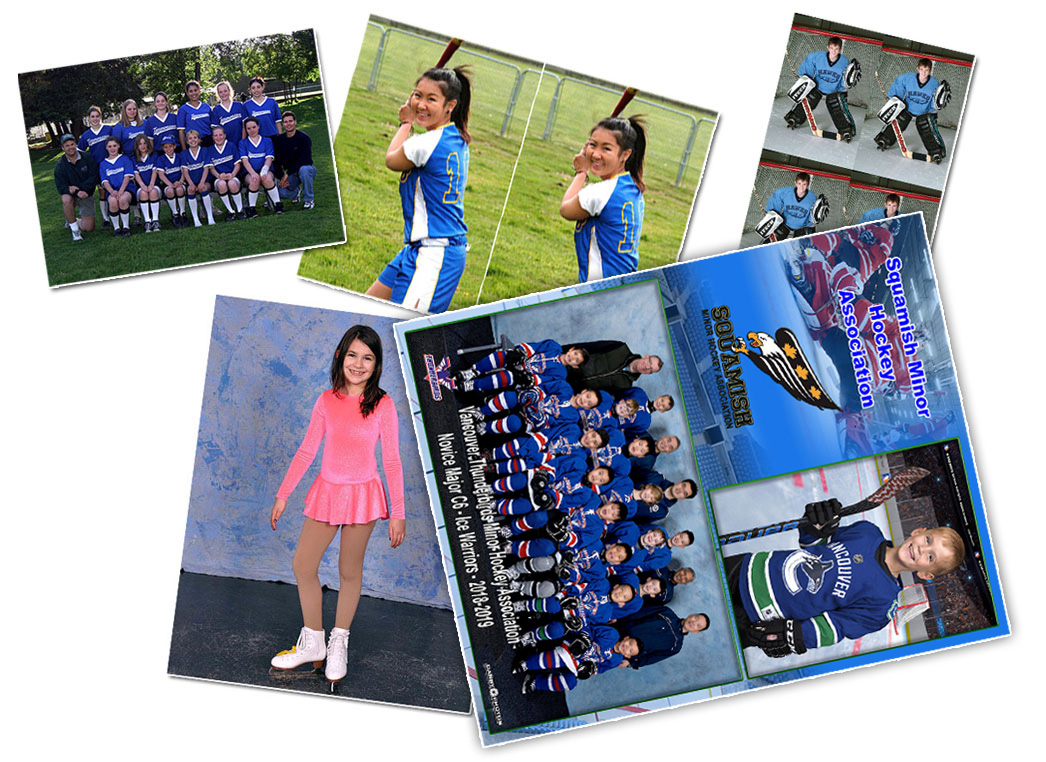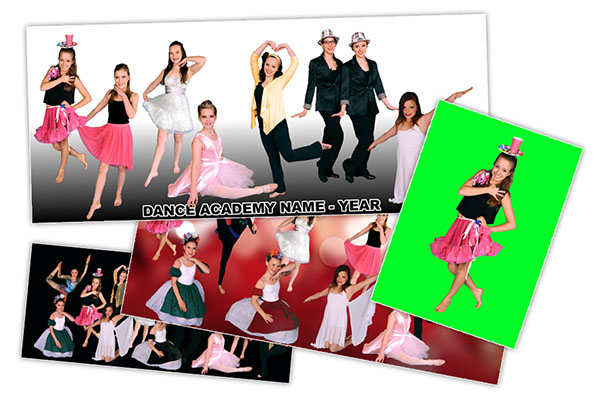 Panoramic Group Photos for Dance
The Panoramic Group Photo is a new product created especially for dance studios. It is a stunning 6×15 custom build group photo using individual photos and our green screen extraction program. Studio logo, name, year, and optional graphics can be included in each group photo. The new Panoramic Group Photo is a truly customizable product with endless possibilities
Put those scissors away–our cards are pre-cut with slightly rounded corners to prevent wear. Each Darby Photos card is double-sided, with the front displaying a large portrait, the players name, number and year. On the back are the player's stats, a thumbnail photo, and the player's name and number.
We offer three different card designs for most sports. Each trader card order is composed of nine cards, with three copies of each design— so your child will have lots to trade.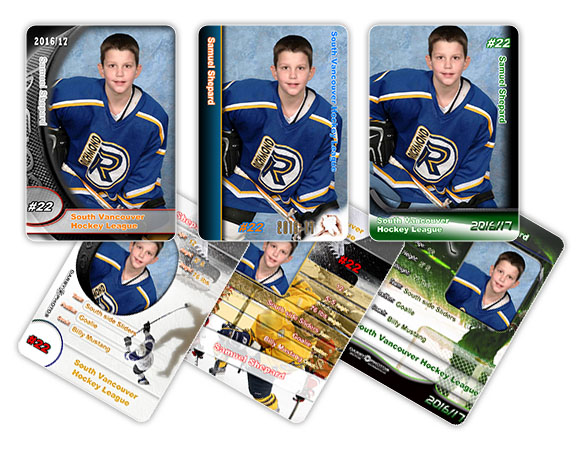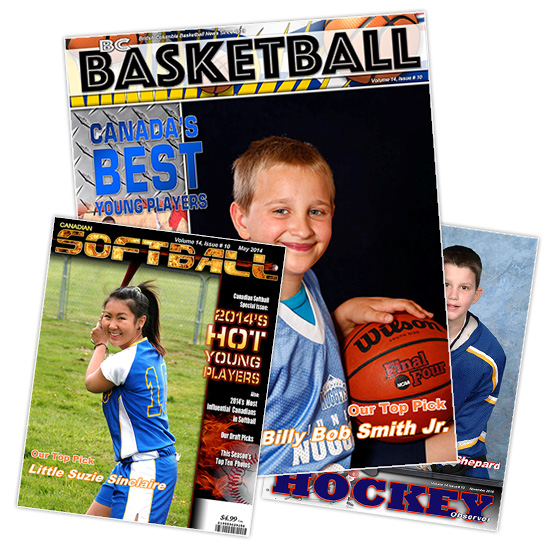 Our 8X10 custom magazine covers combine your player's photo, name, and bold graphics to make a great keepsake.  Our Miniature Magazine covers are 5X7 and come 2 to an order. They are a miniature version of our full-size magazine covers.
Posters & Super Size Posters
Your child will shine in our 12X16 poster that includes their photo, name  and league name. If you're looking for something with a little more impact, you might like our new Super Size Poster which will display your child's best side at a whopping 24 X 30 inches.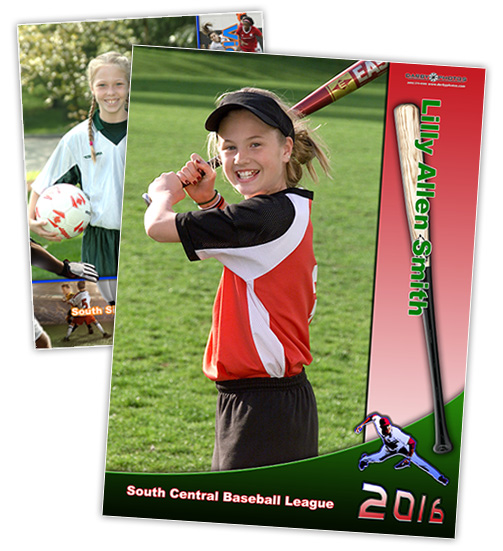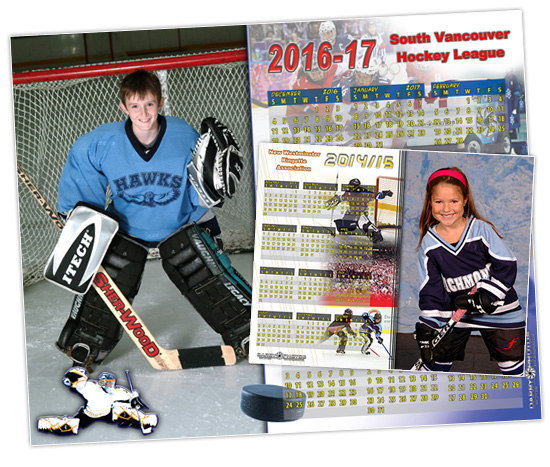 Calendars & Super Size Calendars
Our 8X10  inch and Super Size  24X30 inch 12-month calendar blend exciting graphics and great photography of your child to create a truly useful and memorable product.

Instead of a generic January to December calendar, we set the 12 months based on when the photoshoot was done; so, if your child was photographed for soccer in September, the calendar will run from October to September. This way your calendar is current from the day you receive it to the following year's photoshoot.